Yes, it's us in Amp banging on about tiered value content again. In case you haven't read some of our previous posts on the topic the basic tenet of tiered content is that musicians can make money using their own websites to sell differently priced bundles or "tiers" of content (such as merchandise, premium content  and limited edition material). The higher priced items generate more profit than low priced items like single track or album downloads which enables musicians to maximise their revenue at little upfront cost. Topspin, tiered value content evangelists, have the motto "never leave money on the table" and in a climate where artists are struggling to make money on single and album sales, we concur.
But what if you are starting out? Maybe you don't feel that you have an established or well-off enough fan base to offer highly priced items? Or maybe as a band you can't afford to finance production of a deluxe box set. Well the tiered value approach still applies to you. You can still bundle lower priced products together to create medium priced packages and encourage the sale of these by including bonus digital material. But also, with some foresight and planning you can optimise the amount of money you make from your digital material too. Let's consider the role the digital format plays in the mix and how using the EP format as a "tier" might impact on your band's bottom line.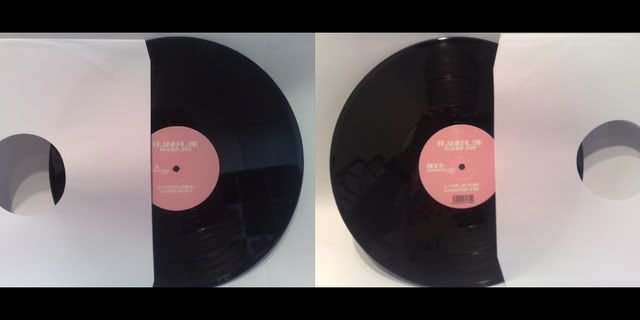 In a recent Billboard.biz article, Scott Cohen discusses the idea of tiered value content specifically in relation to the single, EP and album format. The EP format, having its origins in vinyl, is often described as irrelevant in the age of digital music. However, looked at from a tiered value perspective, the EP could provide a way for bands to increase the average per fan transaction and thus profitability. Cohen crunched the numbers for a band he manages called The Raveonettes. Initially the band were offering a full album download at $7.99 and single track downloads for 99c. The single tracks sold in higher volumes, though produced less profit for the band; overall 75% of fans downloaded the single versus the album. However, when The Raveonettes subsequently released a series of three EPs (of new material) priced at $3.99 each, the proportion of people downloading individual tracks dropped below 50%. By introducing a new tier at a "medium" price point the band had taken advantage of an audience who would "upgrade" to paying $3.99 for an EP though not $7.99 for a full album. When he looked at revenue Cohen found that selling the EPs generated as much money as selling the album. Food for thought and nice to see that sometimes old ideas can have new applications.
Read the original article here.